Mission Statement:
The Aggie Transcript is a forum for students to discuss and exchange their perspectives on science and its role in society. We provide a publishing venue for students to display their expertise and to share what they have learned in their classes. Our journal represents an inclusive and accessible form of expression for students to submit pieces of original writing, news, and art related to the life sciences.
In Winter 2013, I recruited 8 students interested in establishing a new online journal that would provide a venue for any student in the life sciences to publish their best writing, art, poetry and video. The editors gain experience in web design, soliciting and editing submissions, recruiting and training new student editors, and working as a team to develop their vision for the future of the journal. My long-term vision is that the Aggie Transcript model will be adopted by students from other disciplines on campus and serve as an umbrella for a suite of discipline-specific Aggie Transcript journals (e.g. Aggie Transcript-Engineering). Working with The Aggie Transcript editors has been one of my most rewarding experiences at UC Davis.
Sean Burgess, Professor of Molecular and Cellular Biology
Tannavee Kumar
Editor in Chief
Tannavee is a 4th year genetics and genomics major with a minor in computer science. As the editor-in-chief of The Aggie Transcript, she hopes to grow the discussion surrounding various disciplines that can be applied to the life sciences. She is an undergraduate researcher in the Brady Lab, analyzing data of methylation in tomato through computational biology. Outside the journal and lab, Tannavee likes hiking, traveling, drawing, and reading.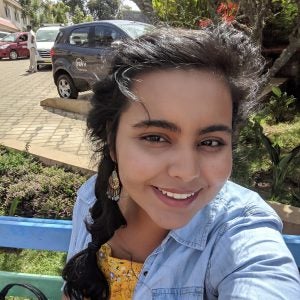 Aditi Goyal
Hard Copy Editor
Aditi is a 2nd-year Genetics and Genomics major, with a double major in Applied Statistics. In addition to being a senior editor for the Aggie Transcript, she is also an undergraduate researcher for the Nord lab studying the neurogenomics of psychiatric disorders. She plans to pursue a Ph.D., and contribute towards a cure for type-1 diabetes, while also helping bridge the gender gap in STEM fields. In the rare moments she has spare time, Aditi loves to attend events all across the city of Davis, meet new people, and nap.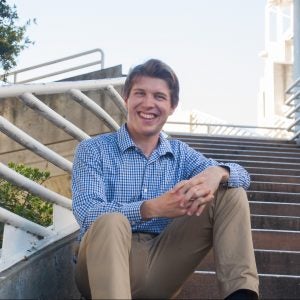 Daniel Erenstein
Senior Editor
Daniel is in his fourth year at UC Davis, pursuing a Neurobiology, Physiology, and Behavior degree along with a minor in Professional Writing. As an editor for the journal, he hopes to communicate scientific findings in exciting ways while staying true to the original research. Daniel also values the importance of reaching young, aspiring scientists from under-represented communities. In his free time, Daniel loves to connect with friends and to soak up all the experiences that Davis has to offer.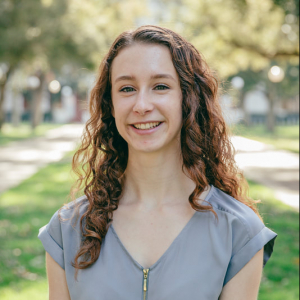 Roxanna Pignolet
Senior Editor
Roxanna is a Biochemistry and Molecular Biology Major and Professional Writing Minor going into her last year at UC Davis. Aside from being a senior editor and treasurer for The Aggie Transcript, she is also an undergraduate researcher in the lab of Dr. Patrick Shih where she is utilizing synthetic biology approaches to learn about plant secondary metabolism. She enjoys singing, baking, and reading when she finds a quiet moment.
Timur Katsnelson
Senior Editor
Timur is a senior majoring in Neurobiology, Physiology, and Behavior. After graduating, Timur plans to apply to law school. He is also the goalie for the UC Davis Ice Hockey team and in a band with his friend.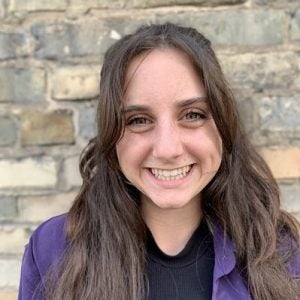 Mari Hoffman
Senior Editor
Mari is a third year Genetics and Genomics major with a minor in Computational Biology. When she is not with The Aggie Transcript you can find her outdoors either climbing or skiing.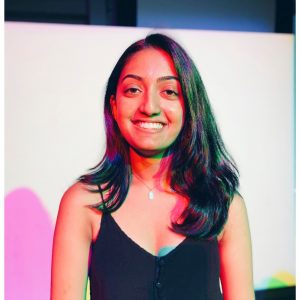 Neha Madugala
Senior Editor
Neha is a second-year Cognitive Science major. She hopes to pursue a career in neuroscience, specifically on learning more about and helping people with neurodegenerative disorders. Other than the Aggie Transcript, Neha enjoys photography, trying new foods, and is a reporter for the Science Division at the Cycle News Hour.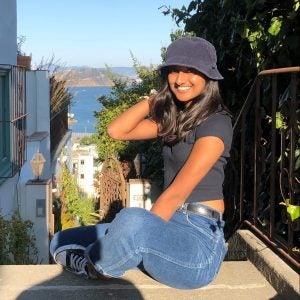 Reshma Kolala
Senior Editor
Reshma is a second-year Biochemistry major. She is interested in medicine and hopes to become a dermatologist or pursue research. Outside of the Aggie Transcript, Reshma loves cooking, hiking, and is always looking for good book recommendations!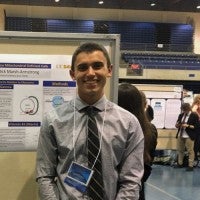 Nicholas Garaffo
Junior Editor
Nick is a fourth year Biochemistry and Molecular Biology Major focused on cellular communication pathways. He currently works in the Marsh-Armstrong lab, and as a Board Member of the Bioinnovations Group. He joined the Aggie Transcript to increase public awareness of current research, and help bridge this gap. Outside of science, Nick enjoys reading and biking.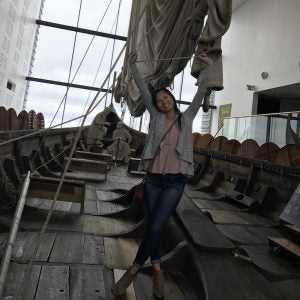 Jessie Lau
Junior Editor
Jessie is a third year Biochemistry and Molecular Biology major. Outside of The Aggie Transcript, she works as a research assistant for the Hunter Lab studying homologous recombination in response to atrazine exposure as well as Bers/Bossuyt Lab focusing on protein kinase of healthy and failing hearts. She hopes to become a physician-scientist and pursue a career in serving underprivileged communities. Jessie loves trying new food, sipping coffee in bed with a good book and going on long walks with her dog.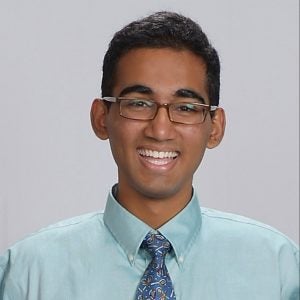 Vish Prathikanti
Junior Editor
Vish Prathikanti is a first year Political Science major at UC Davis. Originally coming from a more journalism-oriented background, Vish is enthusiastic about breaking into scientific writing and getting involved in research. While his hopes for the future are still developing, he wishes to remain in academia and pursue a higher degree after his four years are over. Outside of the Aggie Transcript, Vish enjoys reading, biking, and watching movies.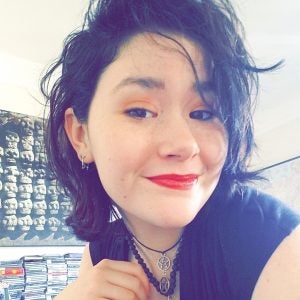 Vita Quintanilla
Junior Editor
Vita Quintanilla is a Genetics major, writer, artist, and musician at UC Davis. She works in writing on matters of bioethics and policy, especially regarding psychotic disorders. She also plays jazz, paints, and loves to spend time outdoors.
Brooke
Web Developer / Graphic Designer
Brooke is a second year Computer Science and Design double major. She isn't sure what she wants to do after graduating, but always looks for new experiences to help figure it out. Outside of school, Brooke likes to read, listen to music, and take care of her plants.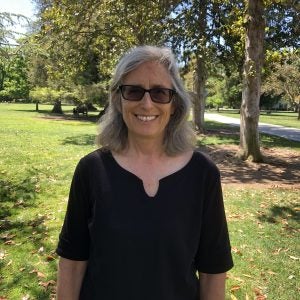 Sean Burgess
Founding Professor
Sean Burgess is a Professor of Molecular and Cellular Biology at UC Davis. She has been teaching MCB 164 (Advanced Genetics) and MCB 121 (Advanced Molecular Biology) for over 14 years. When not in the classroom you will find Professor Burgess in her lab where she oversees research on chromosome dynamics and organization in the budding yeast Saccharomyces cerevisiae and zebrafish Danio rerio. When not in lab she is typically enjoying time with her family or drinking coffee. You can visit her lab page for more information.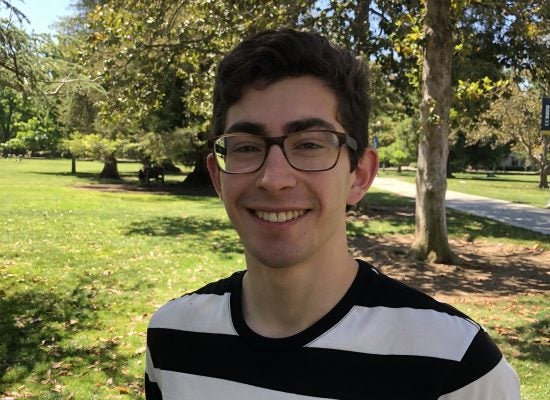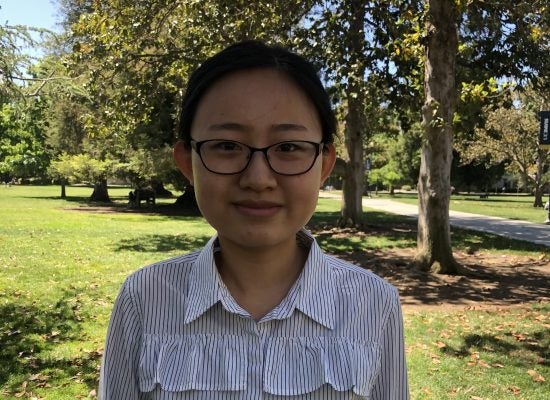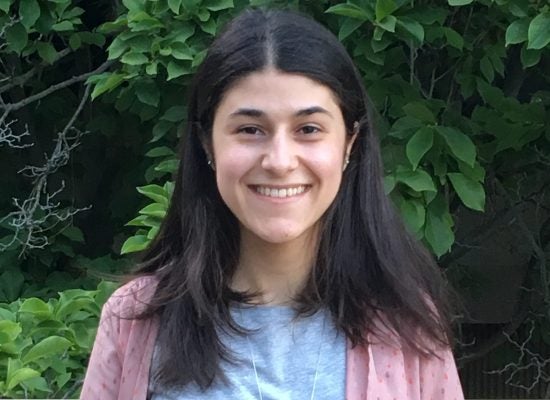 Burke Coskun
Bukre is a Cell Biology major and a History minor. She is interested in tissue engineering, especially regenerative medicine. She enjoys reading crime fiction and fantasy novels, fencing, and watching Turkish TV dramas.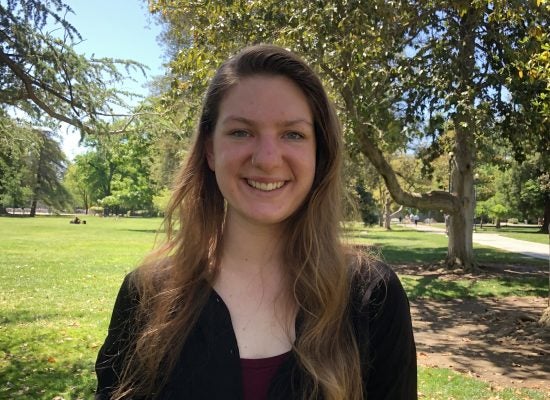 Madison Dougherty
Madison graduated in '18 as a Biochemistry and Molecular Biology major who is aiming to attend the UC Davis Extension's Master Brewers Program after graduation. She is passionate about brewing and wants to go on to obtain a PhD with a focus in yeast genetics and how unique metabolic processes can affect beer. In her free time, Madison enjoys listening to music, being outdoors, and spending time with friends.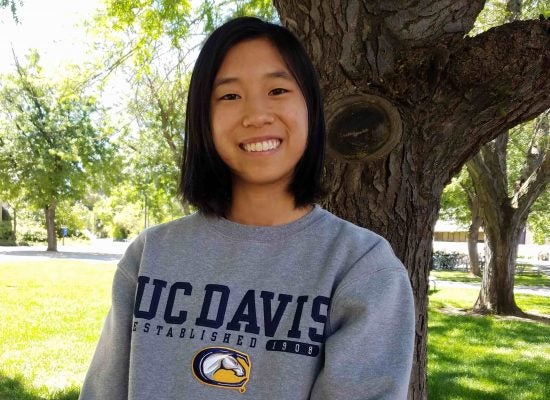 Connie Chen
Connie recently graduated with a BS in microbiology and is currently working as a junior specialist for Dr. Dennis Hartigan-O'Connor. She volunteers at Sutter Medical Center in Sacramento and enjoys working with people. Her goal in writing is to make scientific research more understandable and relatable to the general public. Outside of academia, she enjoys drawing cartoons, traveling different places, and running a radio show on 90.3 KDVS. Connie hopes to one day attend medical school and pursue either an MD or an MD/PhD.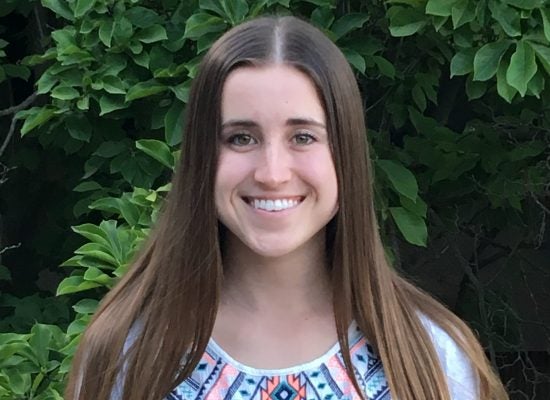 Nicole Strossman
Nicole graduated in 2016 as a Biochemistry and Molecular Biology major. She enjoys science, learning, writing, and reading. She also likes spending time with family and friends, going to concerts, eating, watching movies, and trying new things.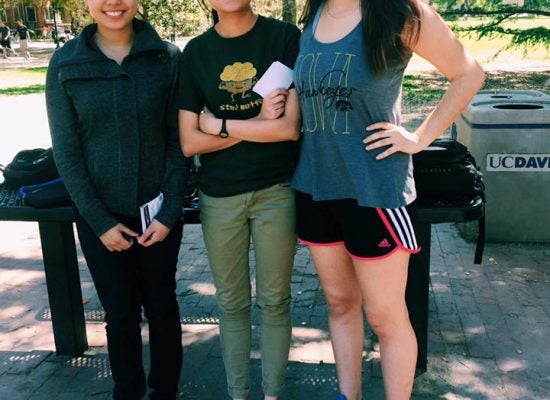 Carly Cheung
Carly is a 2016 Microbiology graduate. She enjoys running, writing, interacting and collaborating with others, and learning new things. She likes spending her free time sleeping, reading, relaxing outdoors with live music, and chatting with family and friends.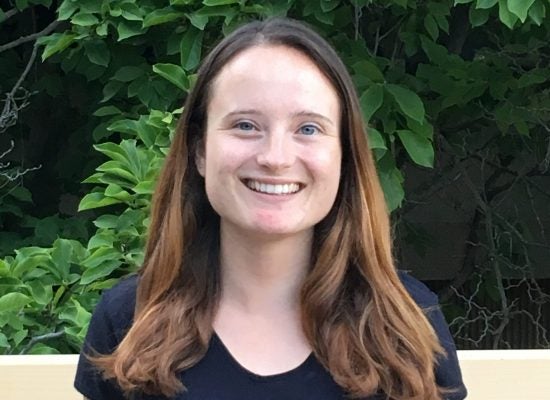 Wren Greaney
Wren graduated in 2016 as a History major . She minored in Biological Sciences and Community Development. She is also currently an intern for the UC Davis Arboretum GATEways Outreach Program. She loves writing, dancing, and being outdoors, especially in the mountains.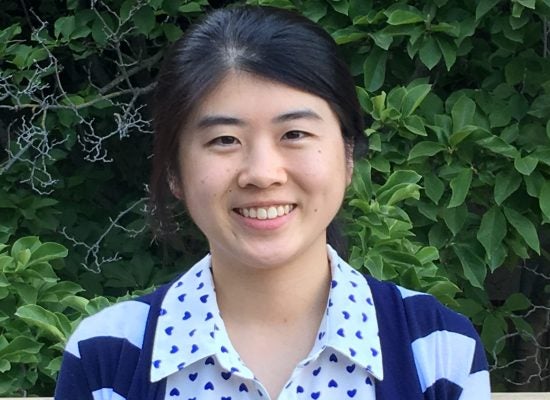 Lo Tuan
Lo Tuan graduated in 2016 as a Neurobiology, Physiology, and Behavior and Economics double major. She is passionate about writing and eager to share her thoughts with the world. She enjoys reading, spending time with family and friends, and philosophizing with her dogs.

Chantele Karim
Chantele was a Biology major emphasizing in NPB and minoring in Religious Studies. She was also a Food Safety teaching intern in the UCD Science Education Outreach Program. She loves eating sushi, working out, cooking, spending time with her cats and family, and riding her horses!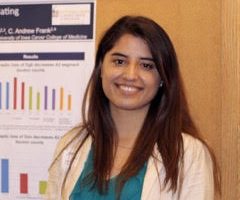 Shadeh Ghaffari-Rafi
Shadeh graduated as a Neurobiology, Physiology, & Behavior major and Psychology minor. She is currently a research assistant in Dr. Barbara Horwitz's Neurobiology, Physiology, and Behavior Lab and is treasurer of Prytanean Women's Honor Society. In her free time she is found outdoors hiking, running, playing soccer with friends, taking pictures, or knitting scarves and hats!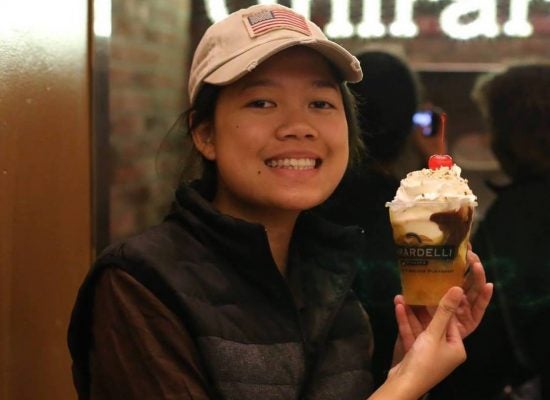 Hong Tran
Hong was a Biochemistry and Molecular Biology major. She is currently working in Dr. Artyom Kopp's Lab as an undergraduate researcher, and is volunteering at a UCD student-run clinic, VN CARES. Writing gives her clarity and she enjoys journaling. Some of her hobbies include photography, cinematography, computers, playing b-ball, hiking, RPG games, watching Korean dramas, and eating Ghirardelli ice cream!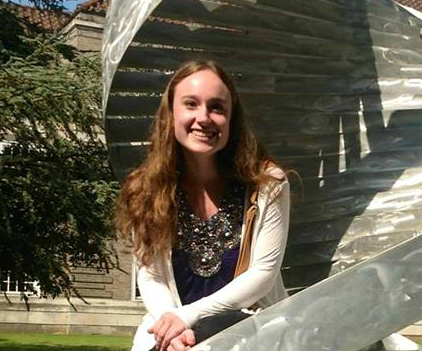 Marissa Sanchez
Marisa was a molecular and cellular biology major. Her particular interest is in genetics. After graduating she plans to attend graduate school to get a master's in genetics and hopes to eventually work in a research laboratory. Her hobbies include reading, hiking, and traveling. Marisa especially loves reading and writing about scientific topics, which is why she is so happy to be involved with the Aggie Transcript.
Briga Mullin
Briga was a Biochemistry and Molecular Biology major. After graduating this spring she planned to apply to medical school. She was involved in clinical and laboratory research at the UC Davis Medical Center and also participated in outreach to underserved populations. Briga was particularly interested in cancer and how biochemistry and molecular biology research can be used to better understand and treat this disease. Outside of school, Briga enjoys riding horses, kickboxing, and traveling.
Natalie Swinhoe
Natalie was an Evolutionary Anthropology and Evolution, Ecology, and Biodiversity double major. She is involved in many on-campus organizations including greek life, peer advising, and lab research for the plant pathology department. She's really excited to be a part of the Aggie Transcript and can't wait to learn more about the research that other UC Davis undergraduates are pursuing.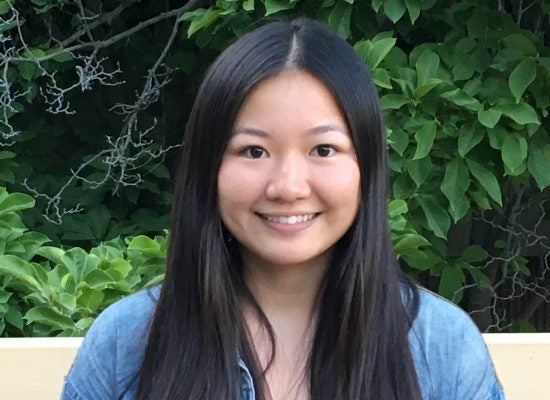 Lauren Uchiyama
Lauren is an alumni editor and graduated as a Biochemistry and Molecular Biology major. She is currently working in Jodi Nunnari's lab on mitochondria DNA and organelle fusion. During the winters, Lauren goes to Tahoe with UC Davis Alpine Ski and Snowboard Team to race giant slalom with her teammates. Some of her hobbies include drinking lots of coffee, fishing, hiking, seeing movies, and hanging out with her Goldendoodle Junior.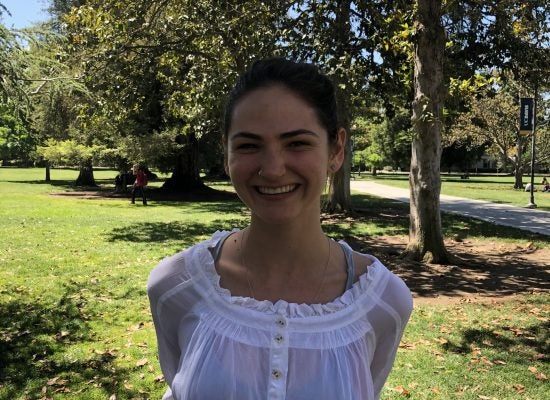 Sara Ludwick
Sara is a 4th year Environmental Science and Management major from Southern California. She's passionate about laughter, food, puppies, and taking care of our precious planet. In her free time, she likes to write in her journal, lie down on the grass, and go dancing.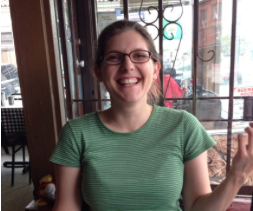 Jenny Cade
Jenny was a Biochemistry and Molecular Biology major. Before she came back to school, she worked on sustainable farms and vineyards in Sonoma County. Now she's hoping to go into research that improves the way we grow our food. She loves getting other people excited about geeky topics and thinks writing about science is a good way to do that. She also loves making weird flavors of ice cream.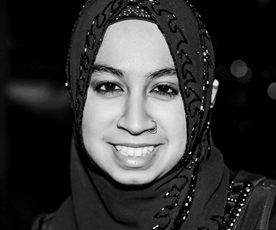 Isra Uz-Zaman
Isra was a genetics major at UC Davis. She aspires to become a physician and is in the process of applying to medical school. She is invested in community work and spends her weekends working with youth. Isra is a poet and artist. When not in school, you'll find her performing spoken word pieces, writing poetry or lost in her sketch book.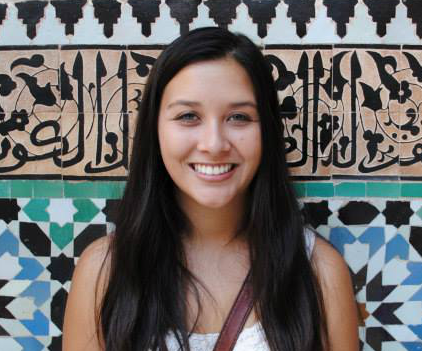 Ashley Chang
Ashley was a genetics major. She is particularly interested in genetics and neuroscience and plans to attend graduate school. She recently spent time abroad living in London and loves the idea of connecting science across the world. Her other hobbies include reading and anything that involves getting outdoors. She likes lattes and is so excited to be a part of the Aggie Transcript!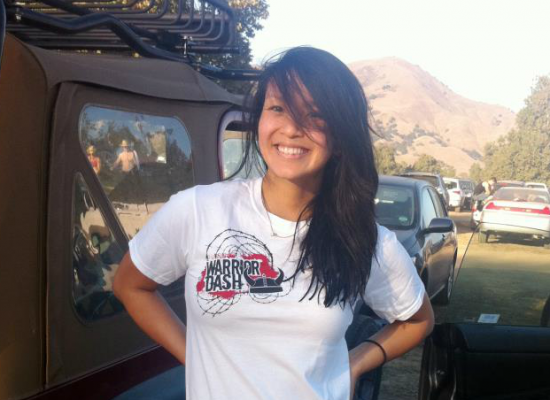 Lee Nguyen
Lee was a student majoring in bioinformatics. Her hobbies include painting impressionistic flowers, watching documentaries about coffee, and training for Olympic weightlifting. She plans to take a gap year where she will work for the student-run clinic, VN CARES.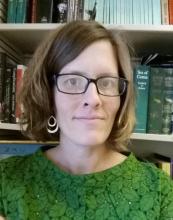 Katie Rodger
Katie Rodger is a lecturer in the University Writing Program where she regularly teaches Science Writing (UWP104E), Environmental Writing (UWP102G), and Science Journalism (UWP111C). She loves to collaborate with others, especially scientists, and spends her time away from UCD hanging out with her family, gardening, and binge-watching bad tv.