Connie Chen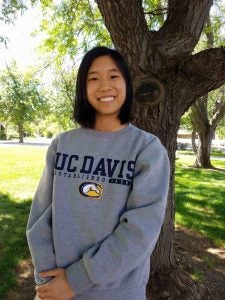 Connie recently graduated with a BS in microbiology and is currently working as a junior specialist for Dr. Dennis Hartigan-O'Connor. She volunteers at Sutter Medical Center in Sacramento and enjoys working with people. Her goal in writing is to make scientific research more understandable and relatable to the general public. Outside of academia, she enjoys drawing cartoons, traveling different places, and running a radio show on 90.3 KDVS. Connie hopes to one day attend medical school and pursue either an MD or an MD/PhD.
Rachel Hull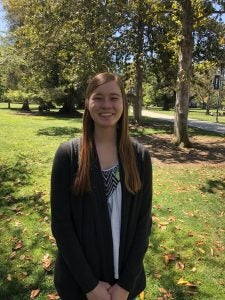 Rachel is a 4th year Biochemistry and Molecular Biology Major. She loves cats and thinks that YouTube is one of the best things since sliced bread. In her free time she enjoys reading, writing, and listening to music.
Madison Dougherty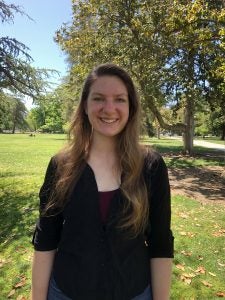 Madison graduated in '18 as a Biochemistry and Molecular Biology major who is aiming to attend the UC Davis Extension's Master Brewers Program after graduation. She is passionate about brewing and wants to go on to obtain a PhD with a focus in yeast genetics and how unique metabolic processes can affect beer. In her free time, Madison enjoys listening to music, being outdoors, and spending time with friends.
Bukre Coskun
Bukre is a Cell Biology major and a History minor. She is interested in tissue engineering, especially regenerative medicine. She enjoys reading crime fiction and fantasy novels, fencing, and watching Turkish TV dramas. 
Lauren Uchiyama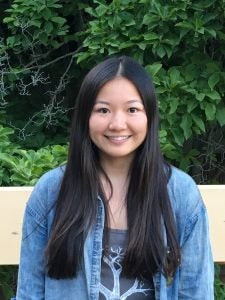 Lauren is an alumni editor and graduated as a Biochemistry and Molecular Biology major. She is currently working in Jodi Nunnari's lab on mitochondria DNA and organelle fusion.  During the winters, Lauren goes to Tahoe with UC Davis Alpine Ski and Snowboard Team to race giant slalom with her teammates.  Some of her hobbies include drinking lots of coffee, fishing, hiking, seeing movies, and hanging out with her Goldendoodle Junior.
Anna Kirillova
Anna is a 4th year Cell Biology major. She is an undergraduate researcher in Dr. Bers/Bossuyt lab studying cardiomyocyte physiology. Outside of class and research, Anna enjoys ice skating, long hikes in the Arboretum, and going on food adventures. As a part of the Aggie Transcript, Anna's goal is to promote scientific literacy and improve communication between the faculty and undergraduate students.
Sara Ludwick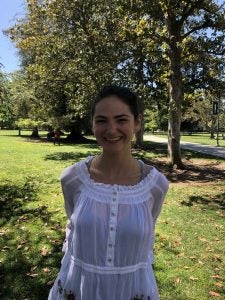 Sara is a 4th year Environmental Science and Management major from Southern California. She's passionate about laughter, food, puppies, and taking care of our precious planet. In her free time, she likes to write in her journal, lie down on the grass, and go dancing.
Cathy Guo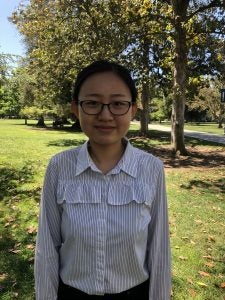 Cathy is a 5th year Biochemistry and Molecular Biology major. She's always enjoyed peer-editing papers in English and UWP classes (reading a strong paper secretly motivates her to write better), so applying to be an editor was a no-brainer. In her spare time, she likes to try new places to eat, take long walks at sunset, and play party board games. 
Daniel Erenstein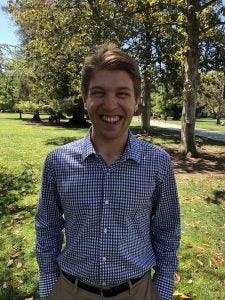 Daniel is in his fourth year at UC Davis, pursuing a Bachelor of Science in Neurobiology, Physiology, and Behavior along with minors in Professional Writing and Psychology. Daniel has many passions in life, perhaps none greater than science communication. He hopes to improve the accessibility of scientific research to lay audiences and emphasizes the importance of reaching young, aspiring scientists from under-represented backgrounds and communities. In his free time, Daniel loves to connect with friends and to soak up all the experiences that Davis has to offer.
Bardia Ghayoumi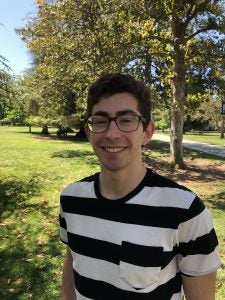 Bardia is a 4th year Biochemistry and Molecular Biology major and a Computational Biology minor. He is currently working in the Department of Pharmacology for the Sato Lab utilizing mathematical cardiac myocyte modeling. Some of his hobbies include coding, graphic design, guitar, and gymnastics. He loves learning new things, traveling, and being active!
Sean Burgess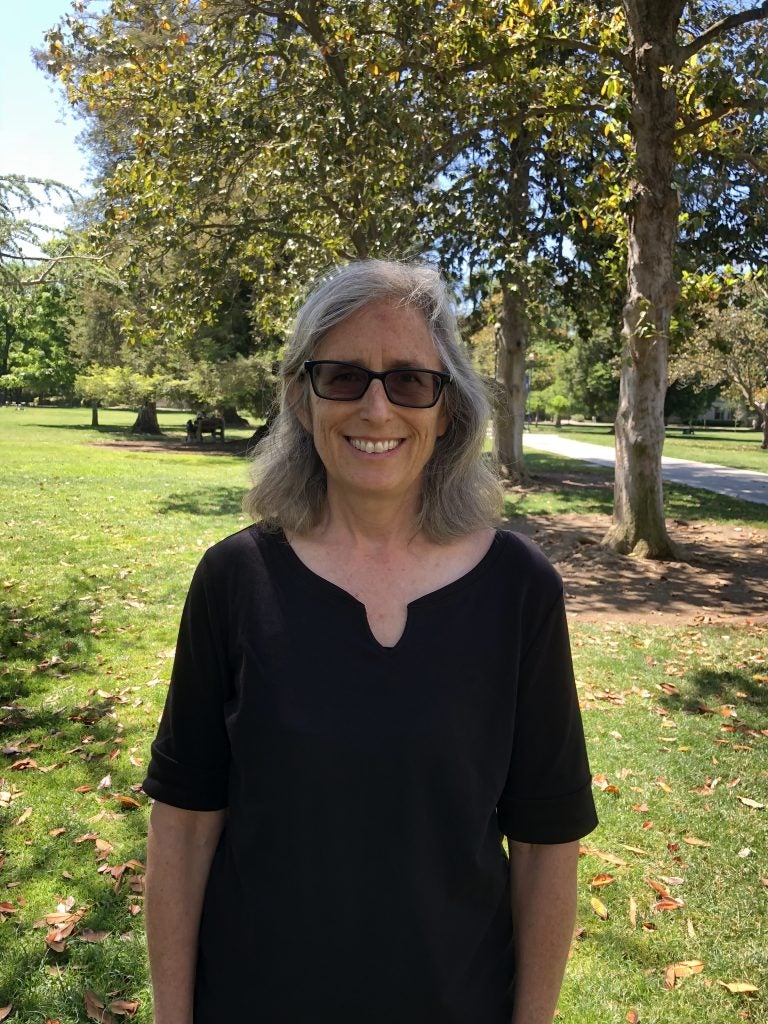 Sean Burgess is a Professor of Molecular and Cellular Biology at UC Davis. She has been teaching MCB 164 (Advanced Genetics) and MCB 121 (Advanced Molecular Biology) for over 14 years. When not in the classroom you will find Professor Burgess in her lab where she oversees research on chromosome dynamics and organization in the budding yeast Saccharomyces cerevisiae and zebrafish Danio rerio. When not in lab she is typically enjoying time with her family or drinking coffee. You can visit her lab page for more information.
Dr. Burgess and her student Tomas Rodriguez were recently featured in the One UC Davis Campaign. You can visit their banner on the bike path behind Hoagland Hall.